Zakor Péter Ziv
   

  

  

  

     

  

  

                                 Curriculum Vitae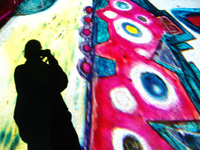 Birth: 1982.07.09., Budapest 
Nationality: Hungarian
Residence: Birmingham, UK
Mobile phone: 0751 0335 178 
E-mail:  


    2005-2009 Ecole d'Art Maryse-Eloy (VisArt), French Academy of Art 
                    
visual communication


    2002-2003 MUOSZ Bálint György Press Academy
                    
photoriporter


    1997-2002 Trefort Ágoston High School
                    
electronic
and IT
 
                     graduation +1 year
economic and IT


    1989-1997 Benedek Elek Primary School,
drawing
class
    -
graphic design
 
    - Adobe Illustrator 
    - Adobe Photoshop 
    - Adobe inDesign 
    - Adobe Flash  
    - Adobe DreamWeaver  
    - Adobe AfterEffects  
    - Adobe ImageReady 
    - Adobe Fireworks 
    - Press knowledges
    -
high level digital photography and image processing
 
    - photostudio and lighting skills 

    - webpage designing (html, css, flash) 
    - basic computer programming skills (ActionScript, Pascal, Assembly) 
    - IT skills (Word, Excel, Internet, etc.) 
    - basic electronical skills


    - English (conversational level) 
    - Hungarian (native language) 
    - French (beginner) 


    - graphic design
    - logo, company and product designing 
    - marketing graphics
    - publication design 
    - typography
    - drawing
    - Adobe Photoshop, Illustrator, InDesign 
    - Flash, Dreamweaver, webpage design
    - photography


In the last few years I have done many occasional photographic works. My photos appeard in press and online media, in some books and on a cover. There were concert, party and festival works, building archiving, model and food photography, and so on.

Permanent workpalce: 2003-2005 UPS Hungary Ltd.
These days I take occasional photographic and graphic design works.
    - Photographic works in any kind
      (portfolio, marketing, photoriport, event, party, concert, photostudio,           illustration, object photo, etc.)
    - Graphic design works in many kind 
      (logo, call-card, company/product design, CD/DVD/book covers,               invitation cards, webpage design, etc.)



    - Psychology
    - Reading
    - Sport 
    - Traveling
I was born left-handed but I was educated as a right-handed, so I use both hands. The left hand is the "basic" and the more skilful, but the right is more precise, like I draw with my right hand.
-
0751 0335 178
-
    Birmingham, 2009. December                                   Zakor Péter Ziv